Wilkes-Barre
---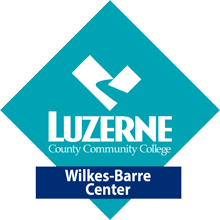 * Dedicated Center
Class Location:
Wilkes-Barre Center
2 Public Square, Wilkes-Barre PA
The Wilkes-Barre Center in downtown Wilkes-Barre offers a convenient location for Wilkes-Barre and West Side residents. Classes are offered both day and evening. Both credit and credit-free classes are offered. Career counseling and advising, placement testing, tutoring assistance, and bookstore services are also available to you.
---
* * * Center Announcements * * *

WB Center Hours
Please take note of our hours for the rest of the month of May.

Monday- 8:00 am - 6:00 pm

Tuesday- 8:00 am - 9:00 pm

Wednesday- 8:00 am - 6:00 pm

Thursday- 8:00 am - 9:00 pm

Friday- 8:00 am - 4:00 pm

Evening registration appointments are available on Tuesday and Thursday. Day registration appointments are available Monday through Friday. Please call (570) 822-6156 to schedule.