Wilkes-Barre
---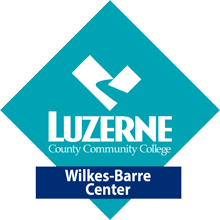 * Dedicated Center
Class Location:
Wilkes-Barre Center
2 Public Square, Wilkes-Barre PA
The Wilkes-Barre Center in downtown Wilkes-Barre offers a convenient location for Wilkes-Barre and West Side residents. Classes are offered both day and evening. Both credit and credit-free classes are offered. Career counseling and advising, placement testing, tutoring assistance, and bookstore services are also available to you.
---
* * * Center Announcements * * *
Spring 2017 Orientation
Admissions Information Sessions
Looking for more information on getting started at LCCC? Join us for our monthly information sessions on Wednesdays at 1 pm and 3 pm. Dates listed below are subject to change, please call to confirm. (570) 822-6156

February 8, March 1, April 5 and May 3

We look forward to meeting you soon!
Spring/Early SummerPlacement Test Dates
Thinking about going to College this Fall? It is never too early to begin the process of enrolling. Call us today to schedule a placement test. Individual appointments are available. (570) 822-6156

Thursday, April 6

1 pm

Tuesday, April 11

1 pm

Thursday, April 20

4 pm

Tuesday, April 25

1 pm

Thursday, May 4

4 pm

Monday, May 15

1 pm

Wednesday, May 24

4 pm

Thursday, June 1

1 pm

Wednesday, June 7

4 pm

Monday, June 12

1 pm

Wednesday, June 21

4 pm

Thursday, June 29

1 pm