Wilkes-Barre
---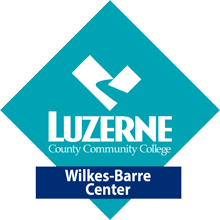 * Dedicated Center
Class Location:
Wilkes-Barre Center
2 Public Square, Wilkes-Barre PA
The Wilkes-Barre Center in downtown Wilkes-Barre offers a convenient location for Wilkes-Barre and West Side residents. Classes are offered both day and evening. Both credit and credit-free classes are offered. Career counseling and advising, placement testing, tutoring assistance, and bookstore services are also available to you.
---
* * * Center Announcements * * *
Spring 2017 Orientation
Spring 2017 Placement Test Dates
It is not too late to register for Spring 2017. Classes at the W-B Center begin on February 6. Call to get started today(570)822-6156.

Placement Test dates are subject to change due to inclement weather. If the College is closed, all on and off campus activities are postponed. Please check the website for updates.

Thursday, January 5

1 pm

Monday, January 9

4 pm

Tuesday, January 17

1 pm

Wednesday, January 25

4 pm

Tuesday, January 31

1 pm

Wednesday, February 15

4 pm

Thursday, February 23

1 pm

Wednesday, March 1

4 pm

Thursday, March 9

1 pm

Tuesday, March 14

4 pm

Wednesday, March 22

1 pm

Thursday, March 30

4 pm
Admissions Information Sessions
Looking for more information on getting started at LCCC? Join us for our monthly information sessions on Wednesdays at 1 pm and 3 pm. Dates listed below are subject to change, please call to confirm. (570) 822-6156

February 8, March 1, April 5 and May 3

We look forward to meeting you soon!
Spring/Early SummerPlacement Test Dates
Thinking about going to College this Fall? It is never too early to begin the process of enrolling. Call us today to schedule a placement test. Individual appointments are available. (570) 822-6156

Thursday, April 6

1 pm

Tuesday, April 11

1 pm

Thursday, April 20

4 pm

Tuesday, April 25

1 pm

Thursday, May 4

4 pm

Monday, May 15

1 pm

Wednesday, May 24

4 pm

Thursday, June 1

1 pm

Wednesday, June 7

4 pm

Monday, June 12

1 pm

Wednesday, June 21

4 pm

Thursday, June 29

1 pm