2018/2019 Catalog > Business
Department Chair: Gary Mrozinski
Programs of study:

Accounting


Business


Health Care Management


Legal Assisting


Small Business

---
My Story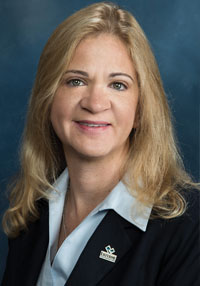 Proud to be an Alumna
Luzerne County Community College is kicking off its 50th Anniversary Year. As the former Chair of the Board of Trustees, and a graduate of the College, it's my honor to have served on this Board as we celebrate 50 years of providing an affordable and accessible education to the community. As Trustees,...
Read More
---
---
Business Faculty
Maura Angle

John Augustine
Richard Brogan
Mark Choman
Julianne Cote
Katherine Cummings
Joan Cunard
Lawrence Czeponis
Nina Decosmo
Anthony Dellarte
Lori Dunn
Norma Janoski
Walter Janoski
Shandra Kisailus
John Kravich
John Kulick
Robert Legath
James McAndrew
Michelle McCabe-Gray
Gary Mrozinski
Marianne Ostrowsky
Marianne Pindar
Joseph Saporito
Wendy Saxe
John Sedlak
Donald Weidner
Donald Werts
Shirley Yanovich