2018/2019 Catalog > Communication Arts
Department Chair: Thomas McHugh
Programs of study:

Advertising / Graphic Design
Audio / Video Communications
Computer Graphics / New Media
Journalism and Media Writing
Music Recording Technology
Painting Illustration
Photography
Theatre

---
My Story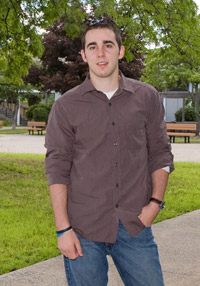 Great Journalism Program
Matthew Singer Hometown: Hanover Township, PA Major: Journalism/ Communications
Why I chose to attend LCCC: Like most high school students, I had no idea what I wanted to do for the rest of my life. I chose LCCC because it was close, convenient, and cheap. I didn't want to waste money going...
Read More
---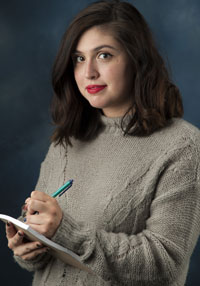 Two years here, two years anywhere
Brianna Redding is not the typical college student. She always knew she wanted to go to college and do something creative, but not something that would be a "dead end." A Pittston Area graduate, Luzerne County Community College was only a short drive away to bigger opportunity. Not only was LCCC affordable,...
Read More
---
Spotlight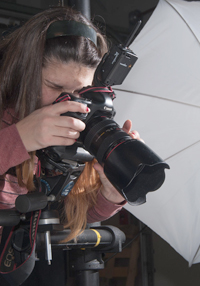 Degrees in Communications
Luzerne County Community College offers eight exciting majors for students interested in the field of communications. Students interested in a career in graphic design might consider enrolling in the Advertising/Graphic Design program. This program is designed to prepare students for employment in the...
Read More
---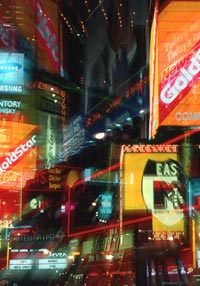 Hot Career: Advertising Design
The great thing about working in advertising is you get to be a Jack-Of-All-Trades, according to Jeremie Musyt, creative director, DeLuca Frigoletto Advertising Inc. and Luzerne County Community College graduate. "It's amazing what type of hats you'll find yourself wearing," he says. "One day you will...
Read More
---
---
Communication Arts Faculty
Edward Ackerman
Maura Angle

Robert Bogdon
Thomas Borthwick
Sheena Dalley
Denise Evans
James Gavenus
Henry Hunsinger
Mark James
Kevin Jones
Douglas Martin
Thomas McHugh
Patrick McLane
Melinda Nardone
Peter Nardone
Neil Prisco
Ronald Reino
Gina Rice
Omar Rodriguez
Teresa Rogers
Joanne Sabalaske
Paul Sinclair
Christopher Vida