2018/2019 Catalog > Computer Information Systems
Department Chair: Earl Weidner
Programs of study:

Computer Information Systems
Court Reporting
Medical Office Specialist
Medical Reimbursement & Coding Specialist
Medical Scribe
Mobile Application Development
Office Information Technology
Web and Mobile Development Technology

---
My Story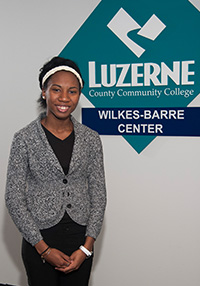 Forever Grateful
My name is Laura St. Preux and I'm in my second semester here at Luzerne County Community College. I transferred here in the spring of 2014 and at first I didn't know what to expect. I've come to know many driven and hardworking students, along with the most dedicated and caring faculty I have ever met....
Read More
---
Spotlight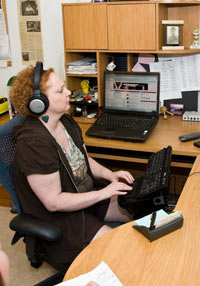 Court Reporting
Capturing the spoken word provides a permanent record on statements or conversations. New technology and media --- such as computer search engines, video conferences, and Web casts --- give text even more importance. And providing access to everyone, including people who are deaf or hard of hearing,...
Read More
---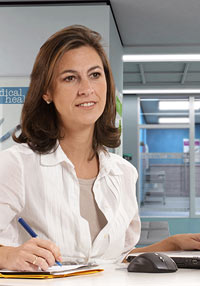 Medical Coding Specialist
One of the hot new careers in the workforce lately is Medical Reimbursement and Coding. Delivering quality healthcare depends on capturing accurate and timely medical data. Medical coding professionals fulfill this need as key players in the healthcare workplace. Luzerne County Community College offers...
Read More
---
---
Computer Information Systems Faculty
Mark Choman
Joan Cunard
Karen Dessoye
Robert Dushok
Patti Fayash-Gunton
Sheila Gionfriddo
Jana Koval
John Krasnahill
Russell Lentini
Colin Martinson
Judith Myers
Joseph Nester
Marianne Ostrowsky
Ann Roslevich
Amy Scutt
Bonnie Shoemaker
Joanne Supko
Donald Weidner
Shirley Yanovich