Kids Culinary Summer Camp Ages 12-14
Contact Us

Patricia Czekalski
Assistant to VP Workforce & Community Dev
Summer Camp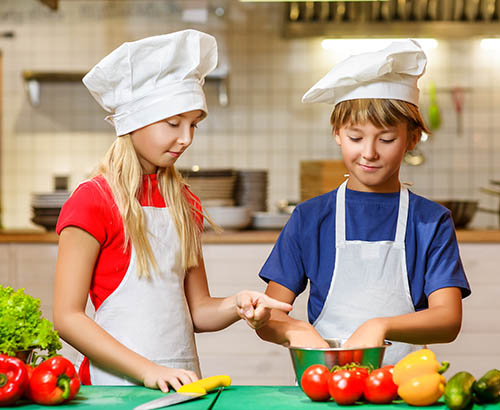 Location
Start Date
End Date
Days/Times
Sessions
Tuition
Hours
Register

Upcoming Kids Culinary Summer Camp Ages 12-14 Courses

Do your kids love to help out in the kitchen? Then this camp will be perfect for them. This week long experience includes learning how to read and create a recipe, measurement skills, hands-on meal prep and on the last day parents can join us for a special culinary treat!

Joseph A. Pglianite Culinary Arts Institute
07/22/2019
07/26/2019
Monday through Friday
9:00 a.m. - 12:00 p.m.
5
$205
15
1. Print, complete, and mail in the Registration Form
2. Payment can be mailed with the Registration Form OR you may pay online here: Pay Online
Please note: Registration is not complete until we receive the Registration Form and payment. Questions? Please call (570) 740-0748.
Return