Career Camp - Manufacturing
Contact Us

Patricia Czekalski
Assistant to VP Workforce & Community Dev
Summer Camp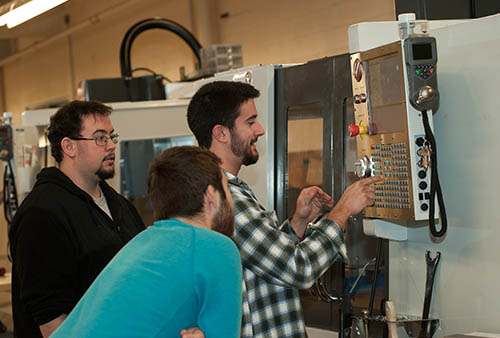 Location
Start Date
End Date
Days/Times
Sessions
Tuition
Hours
Register

Upcoming Career Camp - Manufacturing Courses

Explore careers in Manufacturing Use the latest engineering graphic software to produce items with 3D printers. Students will have an opportunity to experience welding concepts and techniques, use computerized numeric control to mill items, work with electronics and fluid power and learn about drone technology and so much more! This 3-day college level camp will be held at the college's main campus in Nanticoke on July 15, 16, 17 and 19, 9:00am to 12pm.

LCCC
07/15/2019
07/19/2019
Monday through Friday
9:00 a.m. - 12:00 pm
5
$129
15
1. Print, complete, and mail in the Registration Form
2. Please call 1-800-377-5222, ext. 7782 for registration details.
Please note: Registration is not complete until we receive the Registration Form and payment. Questions? Please call (570) 740-0782.
Return