Industrial
Industrial Maintenance Technicians are in strong demand in today's automated workplace. Members of this trade work in industrial plants installing, troubleshooting, repairing and maintaining automated machinery found in an industrial plant, including conveyors, hydraulic and pneumatic systems, and robotics. This career field can be particularly challenging, due to the responsibility of ensuring that production processes run smoothly and preventing costly breakdowns.
The aim of this program is to prepare individuals for successful entry-level positions in industry or upgrade their present skills by providing exposure to all aspects of the manufacturing, production and maintenance needs of industry. Students will acquire skills through theory, hands-on experience, and Internships.
The program is divided into separate training modules. To complete the IMT program, students must complete the following classes:
Industrial Electricity: Parts I, II and III
Industrial Motor Controls: Parts I, II and III
Programmable Logic Controllers: Parts I, II and III
In addition, due to current industry demands five Specialized Certifications are now available through the Continuing Education Department (Non-Credit)
Certificate in Industrial Electricity
Certificate in Industrial Motor Controls
Certificate in Programmable Logic Controllers
Certificate of completion in Basic Fundamentals of Welding
Certificate of completion in Photovoltaic Installation (Solar Panel)
These programs are designed to allow you to enter the job market with a minimum amount of training time.
Browse careers and we will give you relevant data on wages, employment, and the training you need.
◆
Electrical and Electronics Repairers, Commercial and Industrial Equipment
◆
Electrical and Electronics Repairers, Commercial and Industrial Equipment
◆
Electrical and Electronics Repairers, Powerhouse, Substation, and Relay
◆
Electrical Power-Line Installers and Repairers
◆
Electricians
◆
First-Line Supervisors of Construction Trades and Extraction Workers
◆
First-Line Supervisors of Mechanics, Installers, and Repairers
◆
First-Line Supervisors of Mechanics, Installers, and Repairers
◆
Helpers--Electricians
◆
Helpers--Installation, Maintenance, and Repair Workers
◆
Industrial Engineering Technicians
◆
Industrial Engineering Technicians
◆
Industrial Engineering Technologists
◆
Industrial Engineering Technologists
◆
Industrial Machinery Mechanics
◆
Machinists
◆
Maintenance and Repair Workers, General
◆
Maintenance Workers, Machinery
◆
Millwrights
◆
Security and Fire Alarm Systems Installers
◆
Signal and Track Switch Repairers
◆
Telecommunications Equipment Installers and Repairers, Except Line Installers
◆
Telecommunications Line Installers and Repairers
Contact Us

Patricia Czekalski
Assistant to VP Workforce & Community Dev
Career Training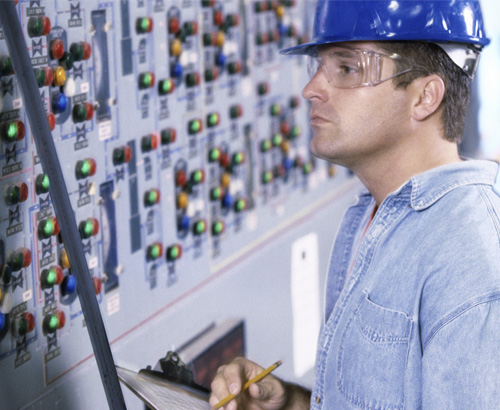 | Location | Start Date | End Date | Days/Times | Sessions | Tuition | Hours | |
| --- | --- | --- | --- | --- | --- | --- | --- |
Return