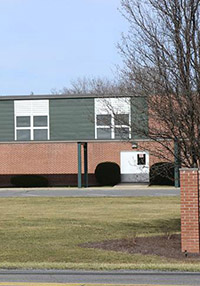 Luzerne County Community College recently announced the opening of a new site in Watsontown. Starting Sept. 3, the new LCCC Greater Susquehanna Center will offer classes in English, math, speech, biology, sociology, art, first year experience, computer information systems and CPR. The center will open with five classrooms, two computer labs, an office area, and a student lounge.
"It's very exciting news. We are thrilled," said Leary. "It really is a central location for the counties we hope to serve. We feel it will be an extremely convenient place for people who access the center. It's in excellent shape."
Additional classroom and lab space may be added in the future. Tuition for LCCC's Greater Susquehanna Center will be $134 per credit which equates to $4,020 a year for a full-time student, said Leary.
The space is provided to the college as an in-kind donation to LCCC in exchange for the reduced tuition rates. In-county students are considered any student from Union, Snyder, Montour, Northumberland, Lycoming and Clinton counties.
.For information on enrolling at the Greater Susquehanna Center click here