Shamokin
---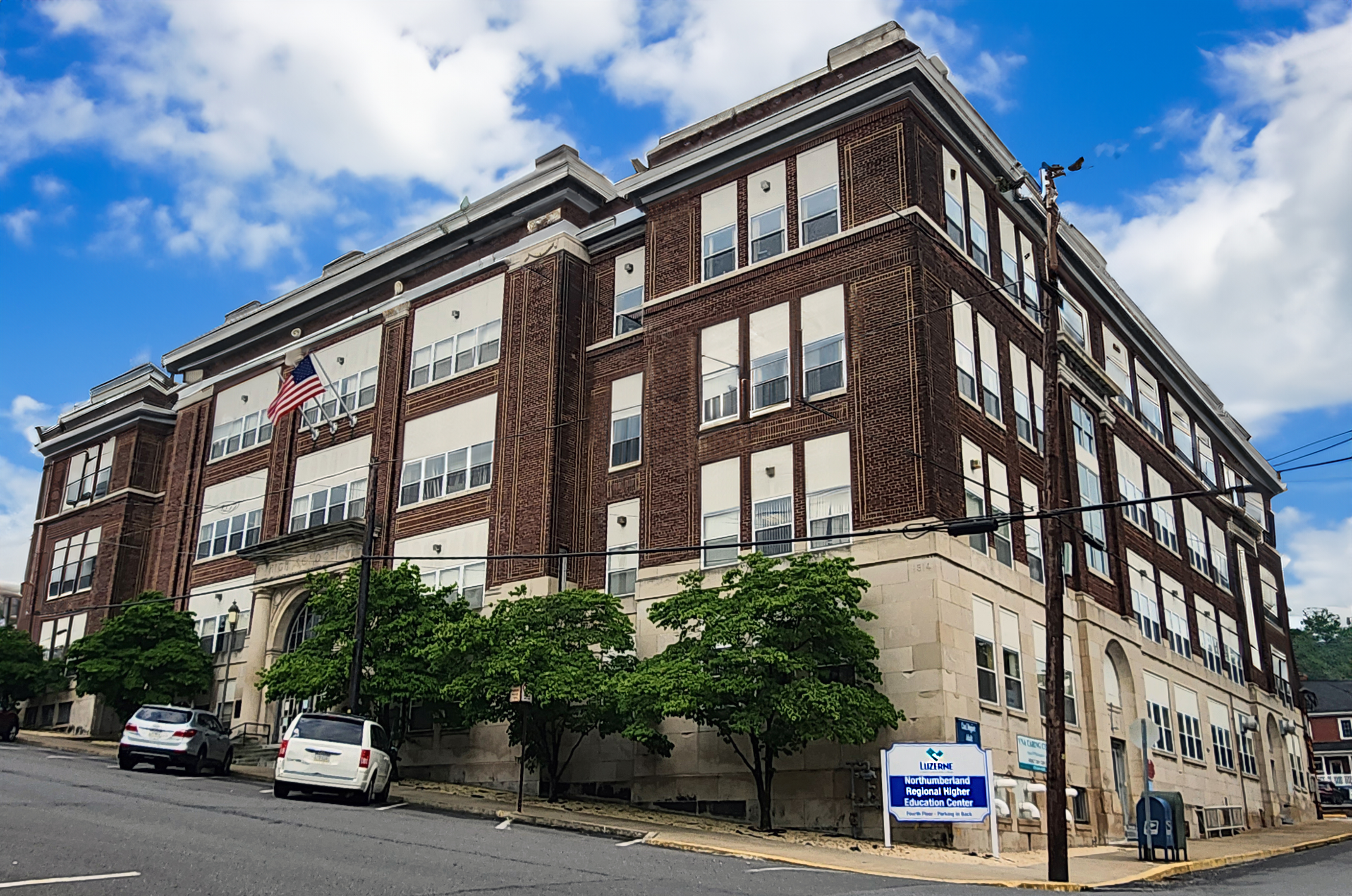 * Dedicated Center
Class Location:
Northumberland Regional Higher Education Center
2 East Arch Street
Shamokin, PA 17872
570-648-2544




Luzerne County Community College offers the Northumberland County region credit and credit-free classes in the top floor of the new Career Center in downtown Shamokin. A variety of academic programs are available to our students. In addition, LCCC students can continue their education with Bloomsburg University and the State System of Higher Education.
Classes are taught in the days and evenings.
---
Student Activities
There are many opportunities for students to become active in campus life. In addition to the student organizations mentioned below, these are numerous community events students can participate in.
SGA (Student Government Association) The Student Government Association works to improve the LCCC Shamokin Center for students, faculty, and staff. They also participate in community service projects and participate in fundraisers. Meetings are monthly.
History ClubThe LCCC Shamokin History Club is an organization for students interested in the subject. The club runs various educational trips and hosts guest speakers. Meetings are held monthly.
---
* * * Center Announcements * * *
Peer Tutors Needed
Interested in making a difference? Become a Peer Tutor, help a fellow student and earn a few extra dollars. For more information, please contact Ann Saxton, Title III Coordinator at asaxton@luzerne.edu. Sponsored by Title III- Strengthening Institutions.
Title III Student Support Services
Student Support Services

Ann Saxton, Title III Coordinator is available at LCCC's Northumberland Center to assist students with a variety of student support services. These services include academic advising, tutoring services, financial aid information, career counseling, transfer advising and admissions requirements. For more information or an appointment, please email Ann Saxton at asaxton@luzerne.edu. Sponsored by Title III-Strengthening Institutions.
Samtime Me Wednesdays!
SAMETIME ME WEDNESDAYS!

There is an exciting new mechanism for communicating with an advisor to get your questions answered! It is called Sametime! It is similar to Skype, but allows users to share documents, websites etc...If you have a webcam you can receive audio and video, and if not, you use the instant message feature!

Check it out! Every Wednesday from 4:00 P.M. to 5:00 P.M. Ann Saxton will be available to assist you with general questions regarding academics,transfer counseling, general financial aid questions, and any other general questions. To make an appointment via Sametime and to get directions on how to log onto Sametime on Wednesdays, email Ann Saxton at asaxton@luzerne.edu. Have a great day!

Sponsored by Title III-Strengthening Institutions.
The Write Place - Online Writing Center
A Title III Strengthening Institutions Initiative

The Write Place. LCCC's Online Writing Center.

How can The Write Place help me?

Our faculty reviewers can assist you in:

Polishing your final paper

Tackling complicated areas, like citations

Ensuring your project addresses the assignment

Following standard practices of formal written English

Available to all LCCC students for any class project that requires a written assignment.

Find The Write Place's link on our Student Intranet or at https://studentportal.luzerne.edu/writingcenter/