Athletics
Philosophy
The Athletic Department of Luzerne County Community College is rooted in the educational process itself. We are committed to providing an opportunity for students to participate in athletics and learn valuable life skills as a result of that involvement. Striving for success is a primary goal, but no more important as balancing academics, athletics, and other aspects of student life.
Eligibility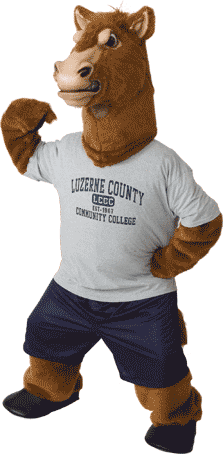 Participation on athletic teams at LCCC is open to all full-time students who are enrolled in at least 12 credits of study and who meet the eligibility requirements of the NJCAA.
Student-Athletes must not drop below 12 credits during any semester.
In addition, students must earn 12 credits each semester with a minimum of a 2.00 GPA .
Student-Athletes may compete for a maximum of 2 seasons in any one sport.
Student-Athletes must also have a physical exam prior to the first practice of the season of competition and is required to complete all athletic eligibility forms.
All transfer student-athletes should check out their eligibility status with the Director of Athletics.
Affiliations
Luzerne County Community College competes in the Eastern Pennsylvania Athletic Conference (EPAC), and the National Junior College Athletic Association (NJCAA) Region XIX. For additional information visit the NJCAA Eligibility Webpage at www.njcaa.org and www.region19.org. Region XIX is comprised of 32 community colleges in eastern Pennsylvania, New Jersey and northern Delaware.
Athletic Department Staff Directory