Deconstructed
---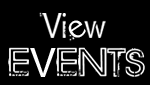 June 13 - August 20, 2014
Opening Reception:
Friday, June 13, 2014 6:00-8:00pm
The Schulman Gallery invites you to join us for the Opening Reception of Deconstructed, a stimulating exhibition populated by the works of five exceptional contemporary artists.
Hailing from New York to Philadelphia to the Poconos and back, these five artists present a dynamic range of visual insight and experience. Heyen, Hnat, Luchinger, and Murphy all possess impressive pedigrees, and their combined efforts, demonstrated in Deconstructed, present a complex understanding of modern abstraction.
In addition to having the first look at this captivating exhibition and enjoying our festive atmosphere, guests of Deconstructed's Opening Reception event have the opportunity to meet and converse with these influential artists. We look forward to your presence during this thought-provoking evening of art.
A variety of Special Events, featuring the exhibiting artists, will be held throughout the summer at the Schulman Gallery. These events will include workshops, lectures, Q&A forums, and more, and will be free, and open to but students and community. Deconstructed, a non-objective and abstract fine art exhibit, will be proudly hosted by the Schulman Gallery until August 20, 2014.
---
Sample Gallery
Click on an image below