Lego Robotics for ages 12-14 years old
Contact Us

Patricia Czekalski
Assistant to VP Workforce & Community Dev
Summer Camp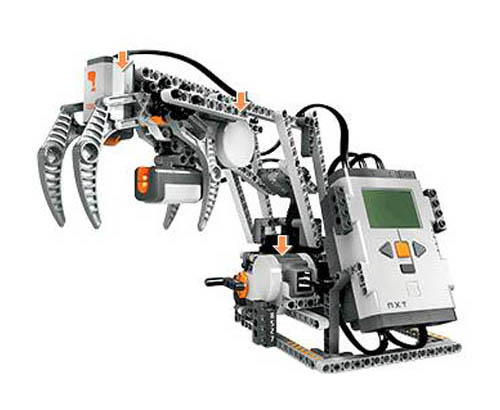 Location
Start Date
End Date
Days/Times
Sessions
Tuition
Hours
Register

Upcoming Lego Robotics for ages 12-14 years old Courses

Grow critical thinking and creativity skills with the new LEGO MINDSTORMS EDUCATION EV3 EXPANSION SET. Campers will participate by demonstrating the projects they build. Topics include: Building robots with Lego?s; Programming basic robotic commands to include motion, sensing (sound, touch, and light), and announcements, using gears to reduce or increase torque, and combining building and programming by the teams to complete a totally automated production line. In addition, the projects will include building and programming a robot to navigate a maze.

LCCC Advanced Technology Center
07/15/2019
07/19/2019
Monday through Friday
9:00am - 12:00pm
5
$125
15
1. Print, complete, and mail in the Registration Form
2. Please call 1-800-377-5222, ext. 7495 for registration details.
Please note: Registration is not complete until we receive the Registration Form and payment. Questions? Please call (570) 740-0748.
Return