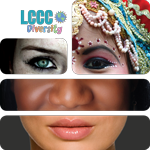 Diversity, Equity, and Inclusion Mission Statement
Our mission is to foster a more diverse, inclusive, and equitable college community where all of our members can reach their full potential. We acknowledge the inherent worth and dignity of every person. We recognize that learning occurs best in an environment where it is safe for all individuals to draw upon their diverse perspectives and share their lived experiences. The coordination of diversity, equity and inclusion efforts across the institution will create opportunities to learn from one another in an environment that is open, civil, and respectful. This is how we can empower all members of our community and achieve our mission. We use the following definitions:
Diversity: We commit to increasing diversity, which is expressed in myriad forms, including race and ethnicity, gender and gender identity, sexual orientation, socio-economic status, language, culture, national origin, religious commitments, age, (dis)ability status, and political perspective.
Equity: We commit to working actively to challenge and respond to bias, harassment, and discrimination. We are committed to a policy of equal opportunity for all persons and do not discriminate on the basis of race, color, national origin, age, marital status, sex, sexual orientation, gender identity, gender expression, disability, religion, height, weight or veteran status.
Inclusion: We commit to pursuing deliberate efforts to ensure that our campus is a place where differences are welcomed, different perspectives are respectfully heard, and where every individual feels a sense of belonging and inclusion. We know that by building a critical mass of diverse groups on campus and creating a vibrant climate of inclusiveness, we can more effectively leverage the resources of diversity to advance our collective capabilities.
STATEMENT OF COLLABORATION
DEI efforts will be approached in a collaborative, college-wide, inclusive manner. This will be accomplished by:
• Engaging the appropriate stakeholders in dialog, planning, and decision making regarding specific DEI efforts.
• Seeking out knowledge and experience from those who are affected by specific DEI efforts.
Diversity, Equity, and Inclusion Framework
Create and Sustain a Diverse, Inclusive and Equitable Campus Climate

Fully integrate the DEI Framework into the College mission, policies, procedures, strategic planning and all Division operations

Evaluate current College mission, policies, procedures, processes, planning and operations
Revise mission, policies, procedures, processes, planning and operations to reflect the DEI framework

Utilize results of climate survey to guide renewal and innovation
Create Inclusive Spaces and an Accessible Campus
Improve Student access, engagement and success for diverse students

Recruit, Retain, and Develop a Diverse College Community

Assess and suggest areas of improvement for equity in recruitment, promotion and retention of faculty, staff, and administration
Assess and suggest areas of improvement for equity in the recruitment, retention, and support towards the completion of educational goals of students

Provide Inclusive Excellence in Curriculum, Instruction and Assessment

Assess DEI in student learning
Evaluate curriculum and learning environment for diversity, equity, and inclusivity
Provide Professional Development opportunities for all College personnel

Have a Positive Impact on the Community and Surrounding Region

Advocate for issues regarding DEI, and provide Advocacy and Outreach to the community
Provide training, promote dialogue, and implementation of best DEI practices
Engage, educate and empower students
Create community connections
Looking for DEI resources?
Check out the LCCC Library's DEI resource guide
---
Diversity Council members consist of faculty, staff, students and community members. To find out more about becoming involved with the council please contact the Coordinator of Diversity.