Career Camp - Communication Arts
Contact Us

Patricia Czekalski
Assistant to VP Workforce & Community Dev
Summer Camp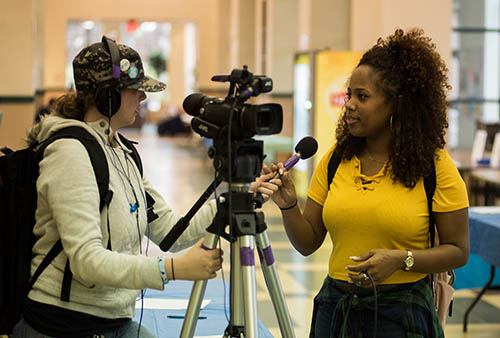 Location
Start Date
End Date
Days/Times
Sessions
Tuition
Hours
Register

Upcoming Career Camp - Communication Arts Courses

Explore and discover a career in communication arts!

Each session will be interactive with a goal of giving the student a taste of what it is like to work in the ­field of communication arts. Students will create engaging media content with latest software, hardware and studio techniques used by industry professionals. This 3-day college level camp will be held at the college's main campus in Nanticoke on July 15, 16, 17 and 19, 9:00am to 12pm. Student will learn about digital experiences, audio and video production, animation, TV production, digital graphics, music recording, radio production, trans-media storytelling, and mobile app design and prototyping.

LCCC Advanced Technology Center
07/15/2019
07/19/2019
Monday through Friday
9:00 a.m. - 12:00 pm
5
$129
15
1. Print, complete, and mail in the Registration Form
2. Please call 1-800-377-5222, ext. 7782 for registration details.
Please note: Registration is not complete until we receive the Registration Form and payment. Questions? Please call (570) 740-0782.
Return