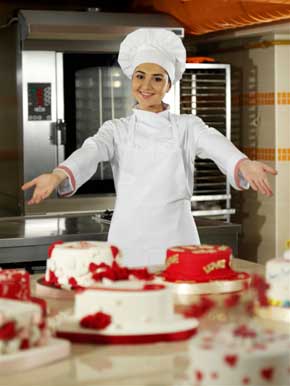 Dream jobs are different for everyone. You also have to have the right personality and interest to land a "cool" job. Some people actively go on to pursue their dream jobs, while others sometimes just fall into them.
Remember, most people no longer work for the same company for a lifetime. So, it's quite acceptable in today's workplace to consider other career options, including that exciting job you have always dreamt of doing.
Some of the more popular dream jobs out there include:
- Stand-up comic
- Disc Jockey
- Concert promoter
- Work for an Outdoor Adventure Travel Show
- Work for a Cruise Line
- Writer
- Rock Star
- Movie Actor
- Oceanographer
- Back-up dancer
- Video game designer
- Fashion Designer
- Demolition Expert
- Work for NASCAR
- Famous Chef
- CEO or President of a Company
Many people have gone on to land very interesting and unusual dream careers like Feng shui expert, head veterinarian at the National Zoo, winemaker, brewmaster, professional volleyball player, whitewater guide, skydiver, and many other creative employment options you may not have thought of trying. Landing your dream job requires identifying which jobs fit that title for you and then actively working towards obtaining one of them.
How do you decide how to find your dream job? First ask yourself a number of questions: What do you like doing? Examples: tinkering with car engines, eating gourmet food, playing video games
What are you good at? Examples: Fixing problems with your computer, designing things, writing music, making web sites
Which work conditions are important to you? Examples: Having your own hours, working in an office, frequent travel, steady hours with weekends off, overnight work
List your answers for each of these questions and then try to think of jobs that might fit your answers across all lists. Check websites like Monster.com, CareerBuilder.com, Quintcareers.com or read the book The Complete Idiot's Guide to Dream Jobs. LCCC's Career Coach job search on our Career Services page hleps you match your educational needs to various careers.
Once you have a definite idea of what your dream job would be, do everything you can to land it. Consider a short-term work experience, working for free, or an internship as a way to experiment with different positions. If you need new skills to accomplish your goals, consider going back to school to get the appropriate training.
With the right determination and sometimes a little luck, you will find that job you have always wanted.
Now go follow your dreams.
Many graduates from Luzerne County Community College have landed their dream jobs after college:
Patrick Jordan is the Marketing Director for Red Light Management which manages such groups as Dave Matthews Band, Alanis Morrisette, and Cheap Trick
Joe Palko is the co-founder and CEO of Solid Cactus, an Internet e-commerce company and now the Chief Marketing Officer at 3dCart.com
Leonard V. Shimko retired as President of Cross Valley Federal Credit Union
Jen Yemola appeared on the reality show Hell's Kitchen, is the owner of Jentastic Sweets Bakery.
Kim Gromoll is a freelance creative designer for Universal Studios, Disney, and many other entertainment companies
Darlene Murawski is a flight paramedic on Geisinger's Lifeflight helicopter
Charles Onesko is a supervisor with the FBI
Chris Spall is the assistant crew chief for Tony Pedregon's Q Power Nitro Funny Car for the National Hot Rod Association series
Neal Gallagher has worked as director of photographer for the television show "The Biggest Loser" and has won two Emmy awards
Dave Cusatis is a fire marshall for the PA State police, fire instructor for LCCC, instructor at the National Fire Academy and author of several books
Claudia Fazzino has authored a children's book, Josh's Wild Adventure
Mark Altavilla is the Advertising Director of The Citizens' Voice and Standard Speaker newspapers
Donna Bigoski was the Marketing & PR Promotion for Highlife Farms, a full service equestrian complex and owner and president of D.L. Enterprise, LLC, producer with special effects studio, Nth Degree, in Orlando, and founder of Eleventh Element relaxation spa.
Charles Consagra is an architect and principal of Highland Associates
Richard Kossuth is the owner of the Rock Street Music Studios in Pittston