Pittston
---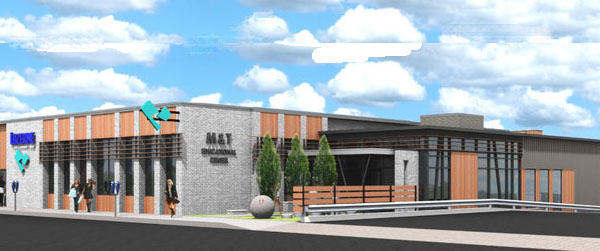 * Dedicated Center
Class Location:
Pittston Center
13 S. Main St.
Pittston, PA 18640
800-377-5222 ext. 7270 or (570)740-0270
Welcome to the Pittston Center!
Located in the M & T Educational Center on Main Street in downtown Pittston, the Center offers both day and evening classes for residents of Pittston, upper Luzerne County and the surrounding areas. Both credit and credit-free classes are offered. Students can complete General Education requirements for many degrees offered at Luzerne County Community College and all of the general education requirements for Health Science majors. Career counseling, academic advisement, placement testing, course registration, and tutoring assistance are among the services available at the Center. Our professional staff looks forward to meeting you and assisting you with your transition to college life.
At the Pittston Center you can:
Tour the Campus
Sit in on a Class
Apply for admission
Complete placement testing (Coming Soon!)
Meet with an Advisor
Register for classes
File for financial aid
Get academic assistance
Contact 570-740-0270 to schedule a visit today!
Center Hours: Monday - Thursday 8am-8pm, Friday By Appointment
Office Hours: Monday - Thursday 8am-7pm, Friday by Appointment
Student Computer Lab Hours:
Room 013
Monday: 9am - 8pm
Tuesday: 9am- 3:30pm / 6pm - 8pm
Wednesday: 9am- 8pm
Thursday: 9am- 3:30pm / 6pm - 8pm
Room 112
Monday: 9am - 8pm
Tuesday 9am - 5pm
Wednesday: 9am - 8pm
Thursday: 9am - 8pm
---
* * * Center Announcements * * *