Wilkes-Barre
---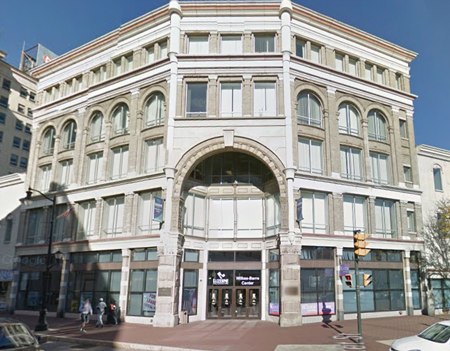 * Dedicated Center
Class Location:
Wilkes-Barre Center
2 Public Square, Wilkes-Barre PA, 18702
The Wilkes-Barre Center in downtown Wilkes-Barre offers a convenient location for Wilkes-Barre and West Side residents. Classes are offered both day and evening. Both credit and credit-free classes are offered. Career counseling and advising, placement testing, tutoring assistance, and bookstore services are also available to you.
---
* * * Center Announcements * * *
Spring 2019 Orientation
In the event of inclement weather
In the event of inclement weather and the College is closed, all on and off campus sites will be closed. To obtain this information please tune in to local TV and radio stations and if you are a current student sign up for Mobile Text Alerts.
Ready to start College?
Are you ready to start College this Spring? Call us today to reserve a space to get started with a Placement Test (570)822-6156.

Monday, December 3

12 pm

Wednesday, December 12

3 pm

Monday, December 17

12 pm

Thursday, January 10, 2019

3 pm

Tuesday, January 15, 2019

12 pm

Thursday, January 24, 2019

3 pm

Monday, January 28, 2019

12 pm