Wilkes-Barre
---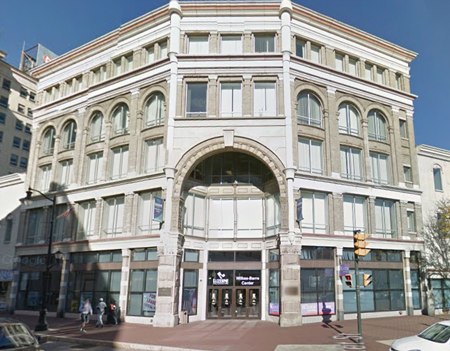 * Dedicated Center
Class Location:
Wilkes-Barre Center
2 Public Square, Wilkes-Barre PA, 18702
The Wilkes-Barre Center in downtown Wilkes-Barre offers a convenient location for Wilkes-Barre and West Side residents. Classes are offered both day and evening. Both credit and credit-free classes are offered. Career counseling and advising, placement testing, tutoring assistance, and bookstore services are also available to you.
---
* * * Center Announcements * * *
Fall 2019 Orientation
WB Center Celebrates 20 Years as part of Downtown WB Community
This year marks the 20th Anniversary of the Luzerne County Community College Wilkes-Barre Center. The Center offers both credit and non credit courses as well as ESL and GED courses, various student activities and access to the facility for corporate training.

Stay tuned for upcoming student and community anniversary celebrations!
Spring and Summer Placement Test Dates
Thinking about taking a summer course or starting College this Fall? We can help you get started. Call us today to register for a placement test this Spring or Summer. 1-800-377-LCCC x7780 or register on line.

Thursday, May 2

3:00 pm

Tuesday, May 14

12:00 noon

Tuesday, May 21

12:00 noon

Thursday, May 30

3:00 pm

Wednesday, June 5

12:00 pm

Tuesday, June 11

12:00 pm

Thursday, June 20

3:00 pm

Thursday, June 27

3:00 pm

Tuesday, July 2

12:00 pm

Wednesday July 10

12:00 pm

Thursday, July 18

3:00 pm

Wednesday, July 24

12:00 pm

Tuesday, July 30

3:00 pm