Wilkes-Barre
---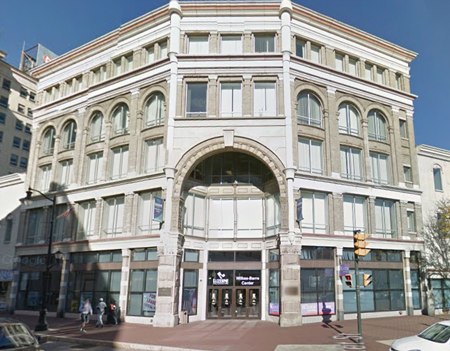 * Dedicated Center
Class Location:
Wilkes-Barre Center
2 Public Square
Wilkes-Barre PA, 18702
570-740-0780
1-800-377-5222 ext 7780
The Wilkes-Barre Center in downtown Wilkes-Barre offers a convenient location for Wilkes-Barre and West Side residents. Classes are offered both day and evening. Both credit and credit-free classes are offered. Career counseling and advising, placement testing, tutoring assistance, and bookstore services are also available to you.
---
* * * Center Announcements * * *
Fall 2019 Orientation
Summer and Fall Placement Test Dates
Thinking about taking a summer course or starting College this Fall? We can help you get started. Call us today to register for a placement test this Summer or Fall. 1-800-377-LCCC x7780, 570-740-0780 or register on line.
Tuesday, July 30
3:00 pm
Tuesday, August 6
11:00 am
Wednesday, August 14
2:00 am
Monday, August 19
10:00 am
Wednesday, August 21
3:00 pm
Tuesday, August 27
10:00 am
Friday, August 30
10:00 am
Tuesday, September 3
12:00 pm
Thursday, September 5
2:00 pm
Tuesday, September 10
10:00 am
Wednesday, September 11
3:00 pm
Tuesday, September 24
11:00 am
Wednesday, October 2
2:00 pm
Thursday, October 10
11:00 am
Tuesday, October 15
2:00 pm
Wednesday, October 23
11:00 am
Tuesday, October 29
2:00 pm