Scranton
---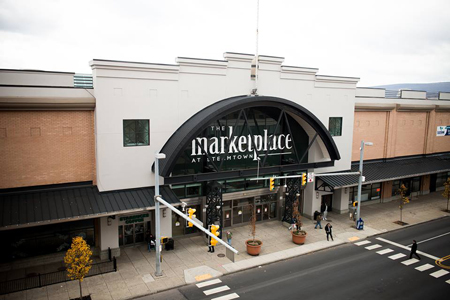 * Dedicated Center
Class Location:
Upper Floor in Former Bon-Ton
Marketplace at Steamtown
Scranton PA, 18503
570-740-0210
1-800-377-5222 ext 7210
Welcome to the Scranton Center!
We are conveniently located on the second floor at the MarketPlace @ Steamtown in downtown Scranton. The Center offers both day and evening classes for residents of Lackawanna and surrounding counties. The Scranton Center offers degree's in:
Business
Accounting
Human Services
Social Science
Social Work
Sociology
Psychology
Medical Reimbursement & Coding Specialist (new for Fall 2017)
Medical Office Specialist (new for Fall 2017)
General Studies
And, you can complete your General Education requirements for most other majors. We also welcome visiting students who are meeting requirements at their home school. High school students are given the opportunity to take courses through our Early College program. Our goal is to work with our students in providing the best options for each student's individual needs.
At the Scranton Center you can:
Apply for admission
Complete placement testing
Tour the Campus
Sit in on a Class
Meet with an Advisor
Register for classes
File for financial aid
Get academic assistance
Contact 570-740-0210 to schedule a visit. We look forward to working with you!
Julie Lenio
Director, Scranton Extension Center
Success is closer than you think!
---
* * * Center Announcements * * *
Spring Registration Starts 10/4/21
Make your appointment with an academic advisor for spring 2022 registration by calling the Scranton Center at 570-740-0210.
GED classes resume in person
Our GED students return to in-person instructions on Friday, October 1 2021. Welcome back! For information about GED classes at the Scranton Center contact us at 570-740-0210. KEYS GED Information Link
Scranton Center Accuplacer Placement Exams
If you have applied for admissions and are ready to take your Accuplacer placement exam, please call the Scranton Center at 570-740-0210 to schedule your placement exam. The following are the dates and times the Accuplacer exam is being administered at the Scranton Center.

Tuesday, October 5, 2021 at 10:00 AM

Thursday, October 14, 2021 at 10:00 AM

Tuesday, October 19, 2021 at 10:00 AM

Wednesday, October 27, 2021 at 4:00 PM

Tuesday, November 2, 2021 at 10:00 AM

Thursday, November 11, 2021 at 10:00 AM

Wednesday, November 17, 2021 at 4:00 PM

Tuesday, November 23, 2021 at 10:00 AM
Virtual Information Sessions - 10/25 AND 11/1
Want to learn more about Admissions and the Scranton Center?

Thinking about applying to LCCC or just want to know more about us?

Log on for a Q & A session on October 25th or November 1st from 10:00 AM - 12:00 Noon.

CLICK HERE TO JOIN US OCTOBER 25TH OR NOVEMBER 1ST
Financial Aid Information Session - November 22, 2021 10:00 - 1:00
A Financial Aid information session will be held at the Scranton Center November 22nd!
Starting classes in the Spring 2022 semester and need help with your FAFSA?
Looking to get a head start on your 2022-2023 FAFSA?
Returning to school and not sure if you qualify for Financial Aid?
Stop by the Financial Aid Information Session to get these and many more Financial Aid questions answered!
Staff from the Financial Aid Office will visit the Scranton Center Monday, November 22nd 10am-1pm.
Call 570-740-0210 to schedule an appointment to talk with the Financial Aid representative!