Meet the Staff
---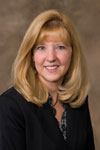 Debbie Kropiewnicki
has been with Luzerne County Community College since 1985 and currently serves as the Educational Conference Center Specialist. Prior to joining the Conference Center staff, Debbie worked in the Faculty Offices and the Career Planning and Placement Department at LCCC. Debbie is a graduate of Luzerne County Community College with an AS degree in Office Management Technology.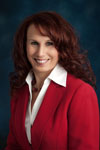 Rebecca A. Brominski, MS Ed
has been with Luzerne Community College since 2004 and has recently been appointed Director of the Educational Conference Center and Community Outreach Initiatives. With a background in higher education, Rebecca spent five years in New York City at both Mercy College and SUNY Maritime College in event planning, public relations, community outreach and higher education development. A graduate of both Luzerne County Community College and Wilkes University, Rebecca most recently co-chaired LCCC's year and a half long 40th Anniversary Celebration.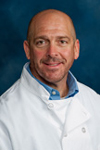 Brian J. Kravits
has been employed at the college for just over a year in the capacity as Conference Center Chef. Brian possesses over 30 years of experience in the food services industry. He has held a variety of positions during that time span to include; Kitchen manager, Purchasing Manager and Executive Chef. Brian has worked for many years for the armed services specifically for the United States Air Force. Much of that time being spent preparing and managing meal services in upscale Officer's Clubs. During his tenure working for the United States Air Force, Brian has received several accommodations and awards for his dedication and professionalism. Brian has also worked in many of our regions finer restaurants and country clubs as well. Brian is currently ServSafe certified through the National Restaurant Educational Foundation.