Current Exhibit
---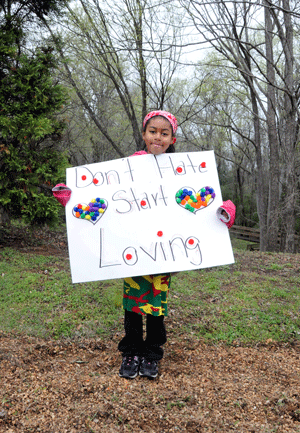 The Schulman Gallery is proud to exhibit Display of Love - a community art project focusing on the themes of love, diversity, peace and non-violence.
The exhibit is an opportunity for artists locally and from around the world to come together as a unified force against hate and violence. It is as diversified as our communities and includes photographs, paintings, poems, music, tin art, children's art and more.
Display of Love shows how art can bring people together and has the power to captivate and teach. Art can raise spirits and break down barriers and provide a voice in a world where violence is on the rise.
Display of Love opens on Wednesday. February 6, 2019 and continues through February 28, 2019.
---