DJ Information
---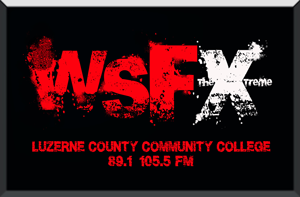 Students, administrators, faculty and others associated with Luzerne County Community College are encouraged to participate in WSFX-FM. As a student activity, WSFX-FM has openings for both live opportunities and recorded production.
Staff meetings are held at the beginning of each semester to coordinate the programming and opportunities for involvement. A Senior Staff of positions handles a variety of departments including management and music.
Public affairs, sports and production needs are outlined for student involvement.
Any show changes can be discussed with the student program director or faculty supervisor.