Preparing to take a High School Equivalency Test
---
The Adult Learners' Training and Assistance (ALTA) Program at Luzerne County Community College offers FREE instruction to help adults 18 and older prepare to take a high school equivalency test (GED® or HiSet®). There is no charge for attending the classes, however, there is cost to take the actual tests. Although it is NOT a requirement to attend classes before taking the actual tests, it is recommended that you at least try a practice test to see if you are sufficiently prepared. ALTA provides the Official Practice Test for both GED® and HiSet® for program participants once they are enrolled in a class.
All prospective students are asked to attend an orientation which entails a discussion about what the ALTA Program and taking the GED® tests can and cannot do for them; Program requirements, area careers-in-demand, and goal setting. Students will also need to take a placement test before being scheduled for classes.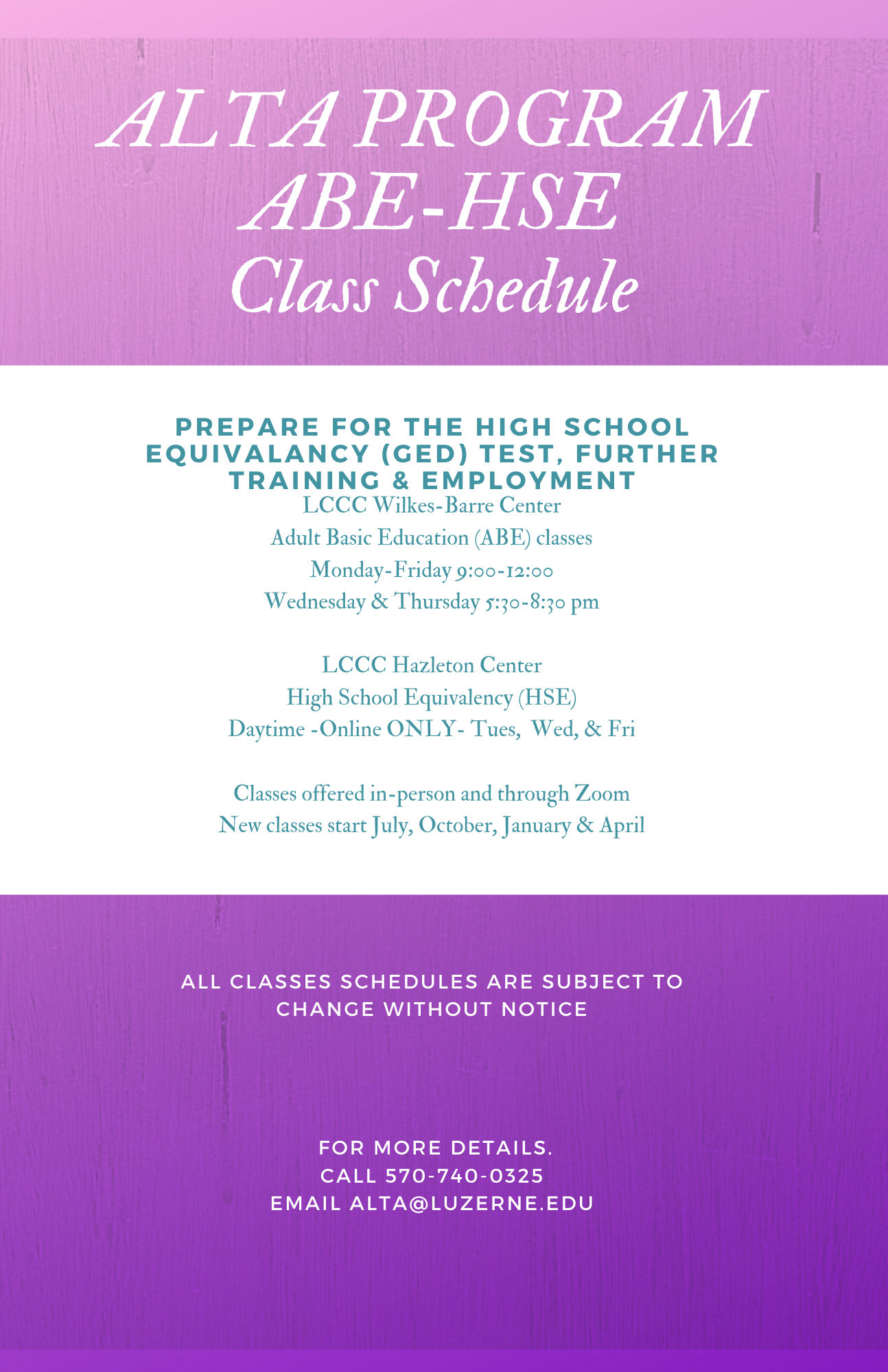 For more information about the class times and locations as well as to set up an appointment for orientation please, contact 800-377-5222, ext 7325.